We are living in an unprecedented time in history. As Golden Agri-Resources (GAR) turns 25, everyone around the world is still grappling with the ongoing global pandemic and it continues to have a profound effect on every aspect of our lives, including the way we work.
As I reflect on the past 25 years of GAR's history, what immediately strikes me is the way our employees continuously adapted to changing circumstances. This includes adopting new techniques, embracing technology and mechanisation. Through the years, we've also adopted many new policies committing us to responsible production, which in turn meant having to evolve new ways of working on the ground, ensuring that the company's growth goes hand-in-hand with environmental protection and social responsibility.
Our investment over the decades in community facilities like clinics and medical centres have proven particularly vital during the pandemic. Visits to our 104 clinics increased fourfold due to the screening and testing for COVID-19 in the communities. Our clinics will be key during the vaccination rollout. We also helped provide masks, disinfection services, and food aid to the communities where we operate.
But nowhere is this adaptability more apparent than in the last year and a half, when many of us had to suddenly switch to work from home and use remote technology as governments imposed lockdowns, movement controls, and travel restrictions.
This sudden switch required everyone to be flexible, adaptable and responsible. It required teamwork, collaboration, innovation and a can-do spirit. All of which has been amply demonstrated by our employees.
GAR's business has continued largely on track in 2020 and 2021 due to this ability to pivot quickly and be open to adopting new processes and ways of working. We did not suffer any major disruptions in our operations and not only have we delivered excellent financial results in the first half of 2021, but we have also remained on track with our sustainability commitments.
Our SMART Reach programme is one such example of innovation under challenging circumstances. SMART Reach refers to SMART Remote Engagement, Assessment and Conference (call) from Home. It was devised by the Responsible Sourcing Team when they found that they could not carry out their annual site visits to third-party suppliers.
These site visits provide critical information on suppliers' compliance with GAR's sustainability policies and are a part of the annual assessment of suppliers. After implementing this remote assessment of suppliers, the team has found that this allows them to be more efficient; both time and money is saved in the process. Even more surprising, there's been an increase in suppliers asking to participate in this online assessment process. The team has been able to not only maintain relationships with suppliers but expand and deepen them.
We also held a townhall leveraging Zoom's capacity to accommodate up to a thousand participants at a time. With employees having become used to having Zoom meetings in the last year, there is now no hesitation in attending a purely virtual large-scale event. As a result, over 800 people attended, and I am looking forward to more of these events.
When I reflect that these results have been achieved amidst the stress and difficulties that many have had to face on a personal level, including losing family and friends to the pandemic, I am even more humbled and grateful.
It's said that employees are a company's greatest asset—our employees have proven this through their adaptability and resilience.
As a company, we cannot be complacent. In today's world, change is happening faster than ever. Disruption can come in many forms—changing consumer preferences, new advanced technologies and global challenges such as climate change. Together, we must prepare for and embrace change. We must continue to adapt, innovate and transform ourselves to stay relevant and to elevate our competitiveness in a post-COVID-19 world. With that mindset, I am certain that GAR's future will remain bright for the next 25 years and beyond.
Get to know more about our people here.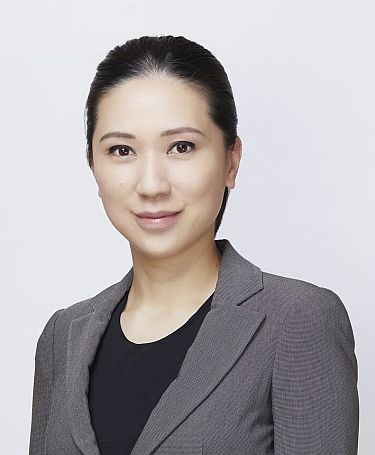 About the writer:
Jesslyne is GAR's Director of Corporate Strategy and Business Development.