Jakarta, November 1, 2022 – Golden Agri-Resources (GAR) works with TaniFoundation, a non-profit organization dedicated to farmer empowerment, to improve agricultural literacy among 80 built horticultural farmer groups all over Indonesia. This one-year collaboration includes the development of modules on environmentally friendly agricultural practices such as land preparation without burning for horticultural cultivation, the production of organic fertilizers and pesticides, as well as seed preparation before planting.
According to Jusupta Tarigan, the Head of Economic Empowerment, Sustainability, and Strategic Projects at Golden Agri-Resources, farmers play an important role in achieving food security in an area. However, they cannot rely solely on traditional farming methods to achieve this.
"Agricultural literacy is essential for supporting advanced, self-sufficient, and technologically adaptive agriculture. Together with TaniFoundation we have prepared agricultural modules based on best practices, as well as the experience and input we have gained from assisting 80 farmer groups across Indonesia. We hope that these modules will help not only our Company-assisted farmers, but also other farmer groups, to be more advanced and productive," he said.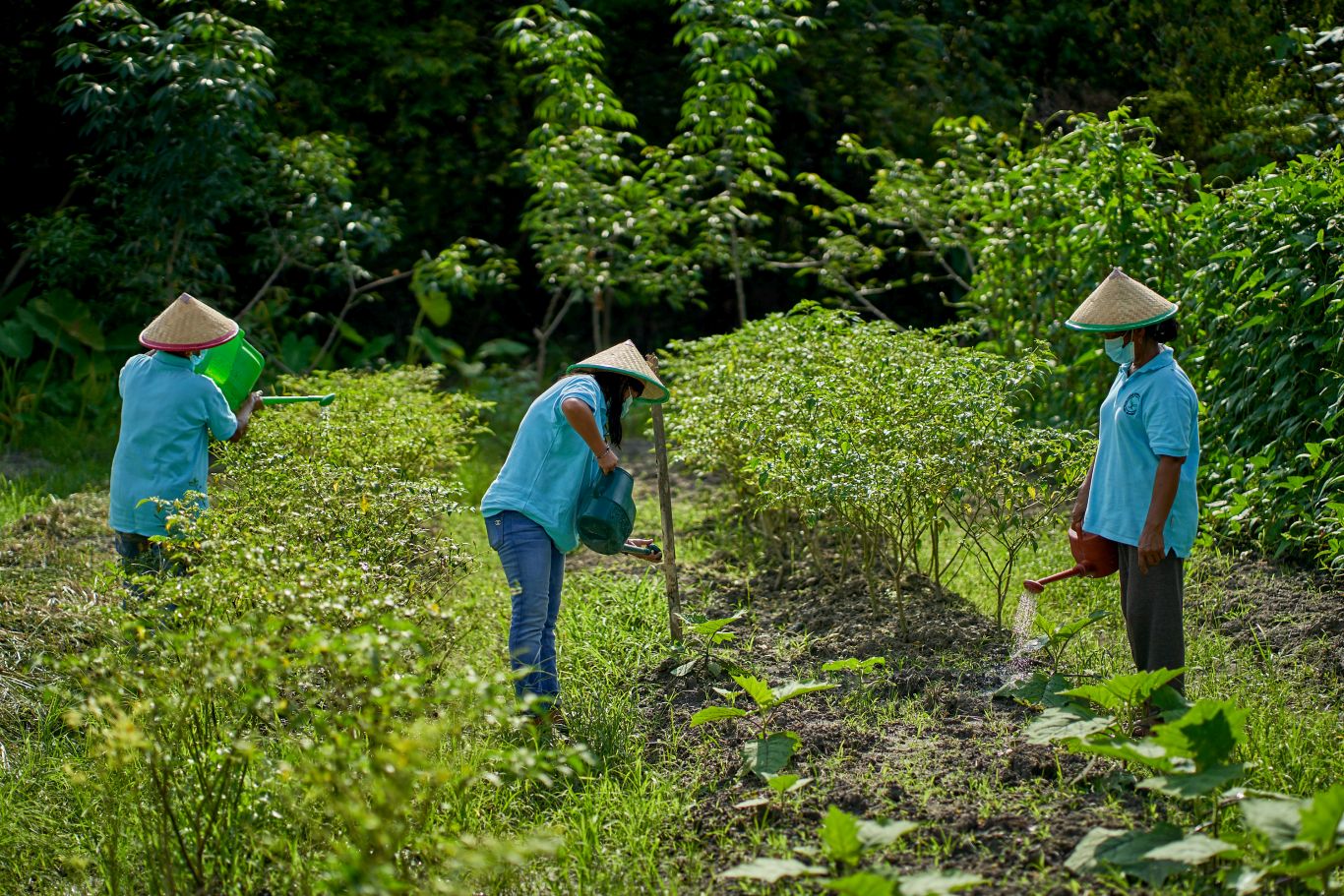 Farmers will be given agricultural training modules based on a variety of themes. In accordance with the Desa Makmur Peduli Api (DMPA) program, three modules will be prepared at the initial stage: the production of organic fertilizers and natural pesticides, seed preparation, and land preparation without the use of fire for horticultural cultivation. DMPA program is a long-term fire prevention measure by Golden Agri-Resources in villages prone to repeated forest and land fires (karhutla).
Jusupta explained that this collaboration with TaniFoundation is an extension of farmer group development program that has been carried out by Golden Agri-Resources. Integrated Ecological Agriculture (PET) is one of the ongoing programs in which farmers are invited to learn more and implement environmentally friendly and sustainable agriculture.
"We carry out various agricultural development programs, one of which is PET, that allows farmers to have additional income. The collaboration program between Golden Agri-Resources and TaniFoundation is expected to further increase farmers' understanding of appropriate cultivation, so they can expand the scale of their farming business," said Jusupta.
Dennis, the TaniFoundation's chairman, is proud to be able to contribute to the development of the agriculture module with Golden Agri-Resources. According to him, both parties agreed to create a joint module because it is based on ideas and visions that support the empowerment of rural communities.
TaniFoundation has experience in fostering farmers and developing training modules that are feasible and easy to understand by farmers. Therefore, this module, which was developed with Golden Agri-Resources, is expected to help farmers grow crops with sustainable and beneficial methods, and thereby improving the lives of farmers in Indonesia," Dennis said.
===END===
About Golden Agri-Resources Ltd.
GAR is a leading palm oil plantation company in Indonesia with a total planted area of 537,720 hectares (including plasma smallholders) as of 30 June 2022. It has integrated operations focused on the technology-driven production and distribution of an extensive portfolio of palm-based products.
Founded in 1996, GAR was listed on the Singapore Exchange in 1999 and has a market capitalisation of US$2.3 billion as of 30 June 2022. Flambo International Limited, an investment company, is GAR's largest shareholder, with a 50.56 percent stake. In addition, GAR has several subsidiaries, including PT SMART Tbk, which was listed on the Indonesia Stock Exchange in 1992.
As an integrated agribusiness, GAR delivers an efficient end-to-end supply chain, from responsible production to global delivery. In Indonesia, its primary activities include cultivating and harvesting oil palm trees; the processing of fresh fruit bunch into crude palm oil (CPO) and palm kernel; refining CPO into value-added products such as cooking oil, margarine, shortening, biodiesel and oleo-chemicals; as well as merchandising palm products globally.
GAR's products are delivered to a diversified customer base in approximately 100 countries through its global distribution network with shipping and logistics capabilities, destination marketing, on-shore refining and ex-tank operations. GAR also has complementary businesses such as soybean-based products in China, sunflower-based products in India, and sugar businesses.
For media enquiries, please contact:
[email protected]