Feeding and fuelling 

the world, sustainably
As a leading agribusiness, Golden Agri-Resources's (GAR's) future is dependent on:
A healthy environment including a stable climate, good soil health and abundant fresh water; and
Thriving rural communities to provide a willing and capable workforce and essential services that support our own business and employees.
Sustainability is, therefore, at the heart of our daily operations, and has been for more than two decades, since we became the first Indonesian palm oil company to adopt a Zero Burning Policy in 1997.
This commitment requires an innovative and holistic approach – consistently and continuously assessing our entire value chain, to enforce standards and identify areas of improvement.
The keystone in our approach to sustainability is the GAR Social and Environmental Policy known as GSEP. Launched in 2015, the GSEP combines and updates our previous Forest Conservation, Social and Community Engagement and Yield Improvement policies into a single document. It also extends these commitments and expectations to our suppliers and our investments, regardless of stake.
Our efforts continue to strategically support the UN Sustainable Development Goals especially goals 2, 12 and 15 which focus on food security, responsible production and consumption, and protection of life on land respectively.
The GSEP embodies our belief that economic growth, social progress and environmental protection can and should go hand-in-hand. The GSEP establishes firm commitments that support these beliefs. Delivering against the GSEP commitments has positioned GAR as a market leader for sustainably produced palm oil.
Four pillars underpin GAR's approach to sustainable palm oil production.
Environmental Management
Social And Community Management
Work Environment And Industrial Relations
Marketplace And Supply Chain
The GSEP provides GAR with the roadmap to successfully navigate the ever-growing demand for palm oil responsibly. It is a journey we share with our employees, smallholders, suppliers, and customers as we work together to realise GAR's vision of sustainable palm oil and a responsible palm oil industry.
GAR Sustainability Milestones
01 Oct 2019
GAR joins & funds RADD deforestation radar monitoring initiative
01 Jun 2018
GAR debuts on FTSE4Good Index
01 Dec 2017
GAR achieves TTP milestone
GAR-owned mills complete full Traceability to the Plantation
01 Sep 2017
GAR debuts on DJSI
GAR debuts on Dow Jones Sustainability Indices – included in DJSI Asia-Pacific based on its corporate sustainability achievements
01 Apr 2017
Breakthrough in yield improvement
GAR launches two super high-yielding non-GMO clonal seeds – Eka 1 & Eka 2 – capable of potentially producing 10/tonnes/ha/year of CPO
01 Jan 2017
GAR expands fire-free programme into Desa Makmur Peduli Api
GAR expands fire-free programme - Desa Makmur Peduli Api focuses on fire prevention, conservation and food security
01 Apr 2016
Deepening engagement with suppliers
GAR rolls out Traceability to Plantation Plan – mapping of supply chain to the origin – GAR mills to complete by end 2017 and external suppliers by end 2020
01 Feb 2016
Working with community to prevent fire
GAR launches Desa Siaga Api – collaborative support and training programme with local communities to help them stay fire-free
01 Dec 2015
Knowing our suppliers
GAR achieves full Traceability to the Mill – 100 percent mapping of supply chain to the mill – key to knowing and helping suppliers become more responsible
02 Nov 2015
Community Conservation Partnerships
GAR begins protection-production partnership consultations with communities to achieve practical forest conservation
01 Nov 2015
Peat rehabilitation
GAR launches peat rehabilitation project covering over 2000ha in aftermath of 2015 fire season
01 Sep 2015
Updated policy
GAR updates and publishes roadmap on sustainability in the GAR Social and Environmental Policy (GSEP)
01 Apr 2015
HCS Approach Toolkit
GAR together with HCS Approach Steering Group publish toolkit to help other companies implement HCS
01 Mar 2015
Participatory mapping initiative
GAR rolls our Participatory Mapping as part of Free, Prior and Informed Consent process
01 Sep 2014
International commitment
GAR endorses New York Declaration on Forests
01 May 2014
Boosting transparency
GAR launches Sustainability Dashboard to report on sustainability progress
01 Feb 2014
Supply chain inclusion
GAR extends scope of sustainability policies to cover downstream operations and supply chain
01 Mar 2013
High Carbon Stock Approach pilot
GAR and SMART roll out HCS Approach pilot project
01 Feb 2012
Yield Improvement Policy
GAR and SMART launch Yield Improvement Policy (YIP) focusing on R&D to boost yields and productivity
01 Nov 2011
Social Policy
GAR launches Social and Community Engagement Policy (SCEP) to complement FCP
01 May 2011
Sustainability reporting
GAR publishes first Sustainability Report in accordance with GRI Reporting guidelines
01 Apr 2011
RSPO membership
GAR joins RSPO
01 Feb 2011
Forest Conservation Policy
GAR launches pioneering Forest Conservation Policy (FCP) – the first in the palm oil sector
01 Feb 2010
Peat policy
GAR adopts no development on peat policy
01 Jan 2005
RSPO membership
GAR subsidiary PT SMART joins Roundtable on Sustainable Palm Oil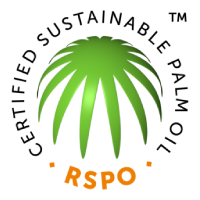 01 Jul 1997
Zero Burning Policy
GAR becomes first Indonesian palm oil producer to adopt Zero Burning Policy to tackle regional haze pollution