Tropical forests, like those in Indonesia, are some of the most biodiverse areas on Earth. These forests are not only vital to the species (large and small) housed within, but also to millions of people who depend on them for their livelihoods.
For an agribusiness such as Golden Agri-Resources (GAR), forests also provide a variety of valuable ecosystem services – protecting soils and freshwater resources – that are vital to the future of our business. Conserving them is in our own interests.
This realisation was behind the launch of GAR's pioneering Forest Conservation Policy (FCP) in 2011 as part of our efforts to delink deforestation from production. The FCP is a key tenet of our GAR Social and Environmental Policy (GSEP), and informs the No Deforestation, No Peat, and No Exploitation – or NDPE – commitments within the GSEP. Today, GAR remains committed to ensuring that our palm oil operations are deforestation-free, traceable, and benefit the communities where we operate.
We are committed to protecting forests that contain High Carbon Stock (HCS) and High Conservation Value (HCV) areas. GAR oversees and supports, directly and indirectly, over 240,000 hectares of conservation areas. We have set aside 79,900 hectares (an area larger than the size of Singapore) of HCS and HCV areas across our concessions for conservation. Through community conservation partnerships, GAR has secured agreements to protect another 43,000 hectares of forests. Active engagement with our third party suppliers has yielded commitments to conserve a further 117,000 hectares of forests.
Our conservation efforts are also aligned with UN Sustainable Development Goals, specifically SDG 15 Life on Land, which aims to manage forests sustainably and stop biodiversity loss.
High Carbon Stock (HCS) Approach
The forest landscapes across Indonesia are a mix of vegetation ranging from grassland to scrub, regenerating forest to dense forests with a high canopy, all of which contain large stores of carbon.
GAR pioneered the High Carbon Stock (HCS) Approach in partnership with the Earthworm Foundation and Greenpeace, as part of our original Forest Conservation Policy in 2011. The policy is now embedded in our GAR Social and Environmental Policy (GSEP).
The HCS Approach provides a methodology and toolkit to help plan land use. It educates land managers on how to define forest types and make informed decisions about what land can be developed and what should be conserved. The HCS Approach aims to balance ecological and environmental values with the rights and needs of indigenous peoples and local communities.
GAR has rolled out the HCS Approach across all our concessions. We conduct HCS assessments prior to all new development. Since 2014, GAR has voluntarily ceased all new development in our main estates. We have turned our focus to yield improvement in our existing plantations instead, in line with our goal to delink production from deforestation.
High Carbon Stock (HCS) Forest in the Tropics
Protecting High Conservation Value (HCV) areas
All natural habitats have inherent conservation value. They may contain species unique to that location for example, or have specific cultural importance.
High Conservation Values (HCV) refer to areas where the biological, ecological, social or cultural value is outstandingly significant at a national, regional or international level.
As early as 2011, GAR committed to protecting areas that are HCV. We conduct HCV assessments using qualified assessors prior to any new development. GAR does not operate in nationally and internationally designated protected areas.
Restoring riparian zones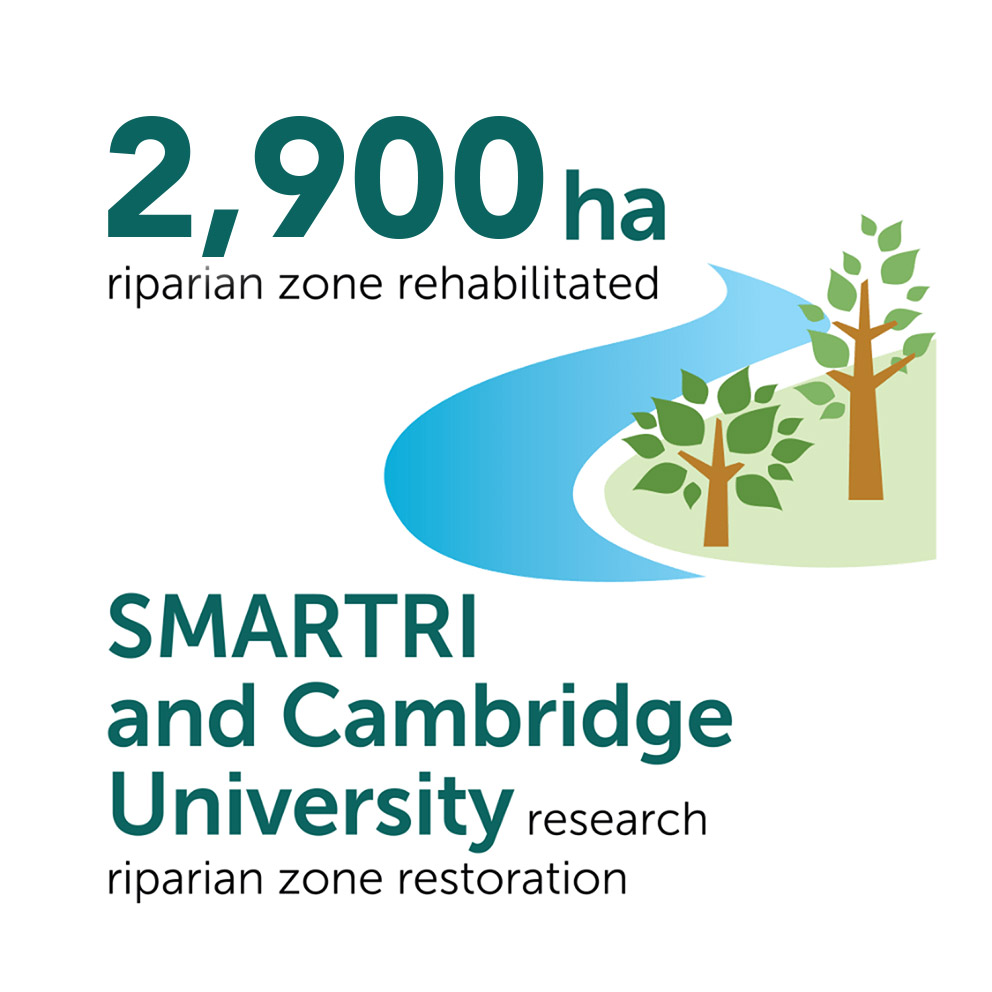 Our management of HCV areas includes the rehabilitation of riparian zones that have previously been cleared or planted. Riparian buffers refer to the natural vegetation along the banks of water bodies. They control erosion and function as a buffer to pollutants entering the waters from agricultural runoff.
Recognising the ecological importance of riparian buffer zones, GAR has been actively working on maintaining and restoring these zones across our operations since 2018.
Our research facility, SMARTRI, is collaborating with Cambridge University on a riparian restoration research project, RERTA, to determine the best methods for restoration.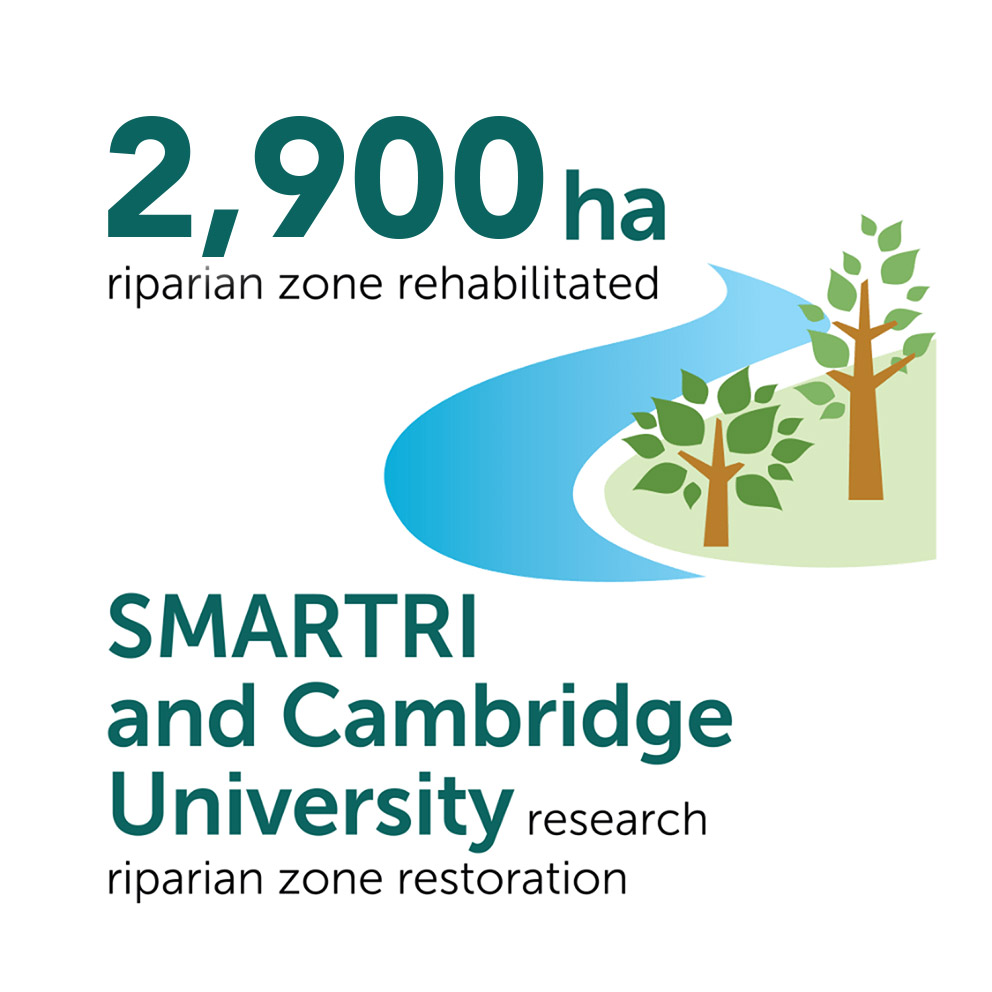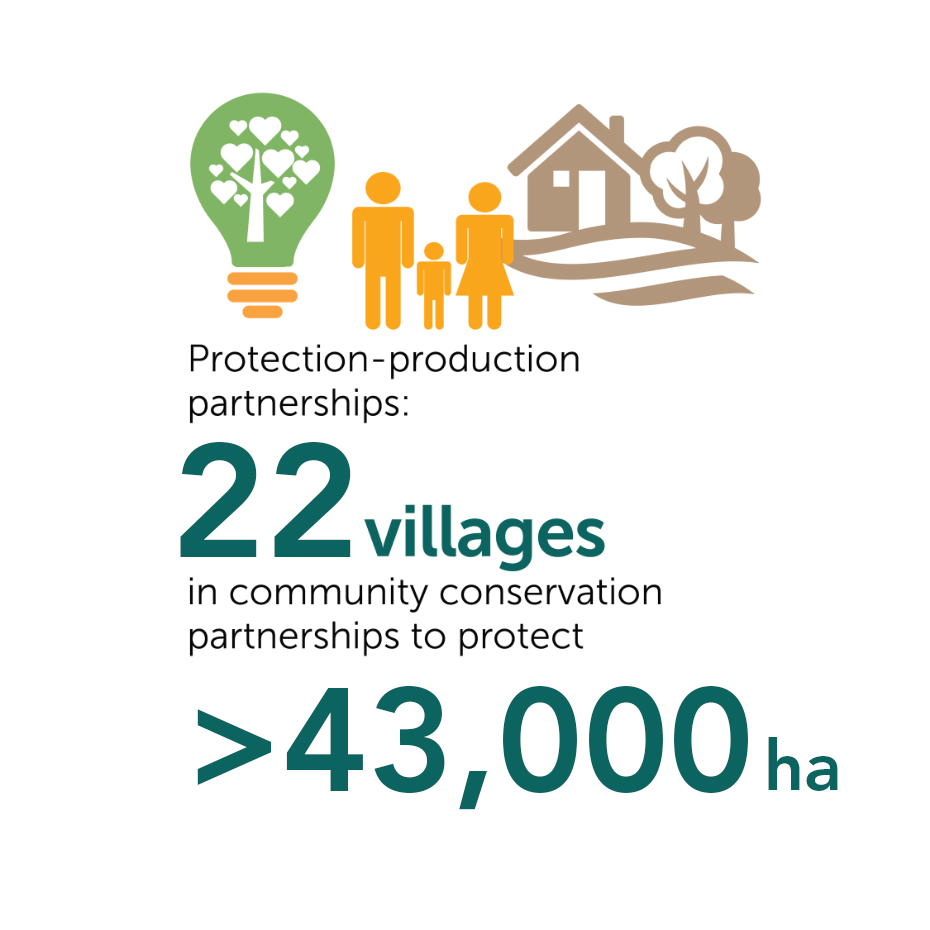 Landscape approach to conservation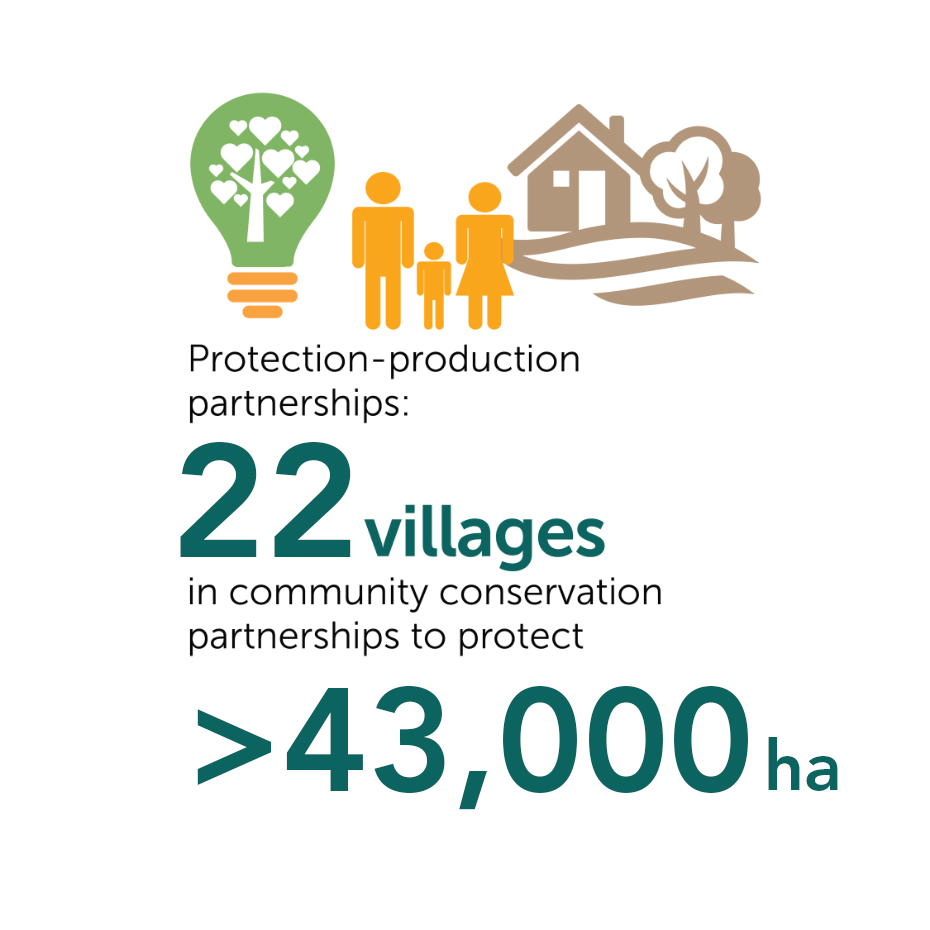 We take a landscape approach to conservation, beyond the boundaries of our concessions. Our community conservation partnerships, which began in 2015, are an example of this. GAR has pioneered inclusive approaches such as Participatory Mapping (PM) and Participatory Conservation Planning (PCP) to involve the community in conservation planning.
To date, GAR has convinced 22 villages to set aside over 43,000 hectares of HCS forests for conservation.
Download our Participatory Mapping guidelines here
Monitoring deforestation
GAR monitors deforestation across our concessions closely using the following methods:
Satellite-based monitoring and radar technology
Change alerts are provided every 24 days for all conservation areas
Baseline mapping update
Drones take high-resolution imagery of all conservation areas once every semester
Ground verification and reporting
Plantation staff report directly from areas where GAR has received change alerts through radar monitoring
GAR has rolled out these measures to all estates since 2017. The monitoring covers all HCS forests and 70 percent of HCV areas.
In 2019, GAR joined a pioneering industry initiative to improve surveillance of deforestation in Indonesia. Together with nine other major palm oil producers and buyers, GAR is supporting and funding the development of a new radar-based forest monitoring system known as Radar Alerts for Detecting Deforestation (RADD). RADD will help GAR address issues even more swiftly as it will allow us to monitor deforestation in real-time.
We have also partnered with agritech company, Satelligence to deliver near real-time deforestation risk monitoring of our palm oil concessions and supply chain, covering all of Indonesia. Satelligence pulls insights from supply chain asset data, satellite intelligence, and human resources to monitor on the ground risks.
Read more about GAR's efforts to promote forest conservation and biodiversity