Championing human

and labour rights

Being an industry leader in responsible operations means being a responsible employer. Golden Agri-Resources (GAR) employs around 99,800 people around the world. This is a responsibility we do not take lightly.

GAR provides fair employment and respects human and labour rights. We strive to provide a safe working environment, empower women, and foster a culture of diversity. Through the GSEP, we have reinforced our commitment to ensuring that the rights of all employees working in our operations are respected.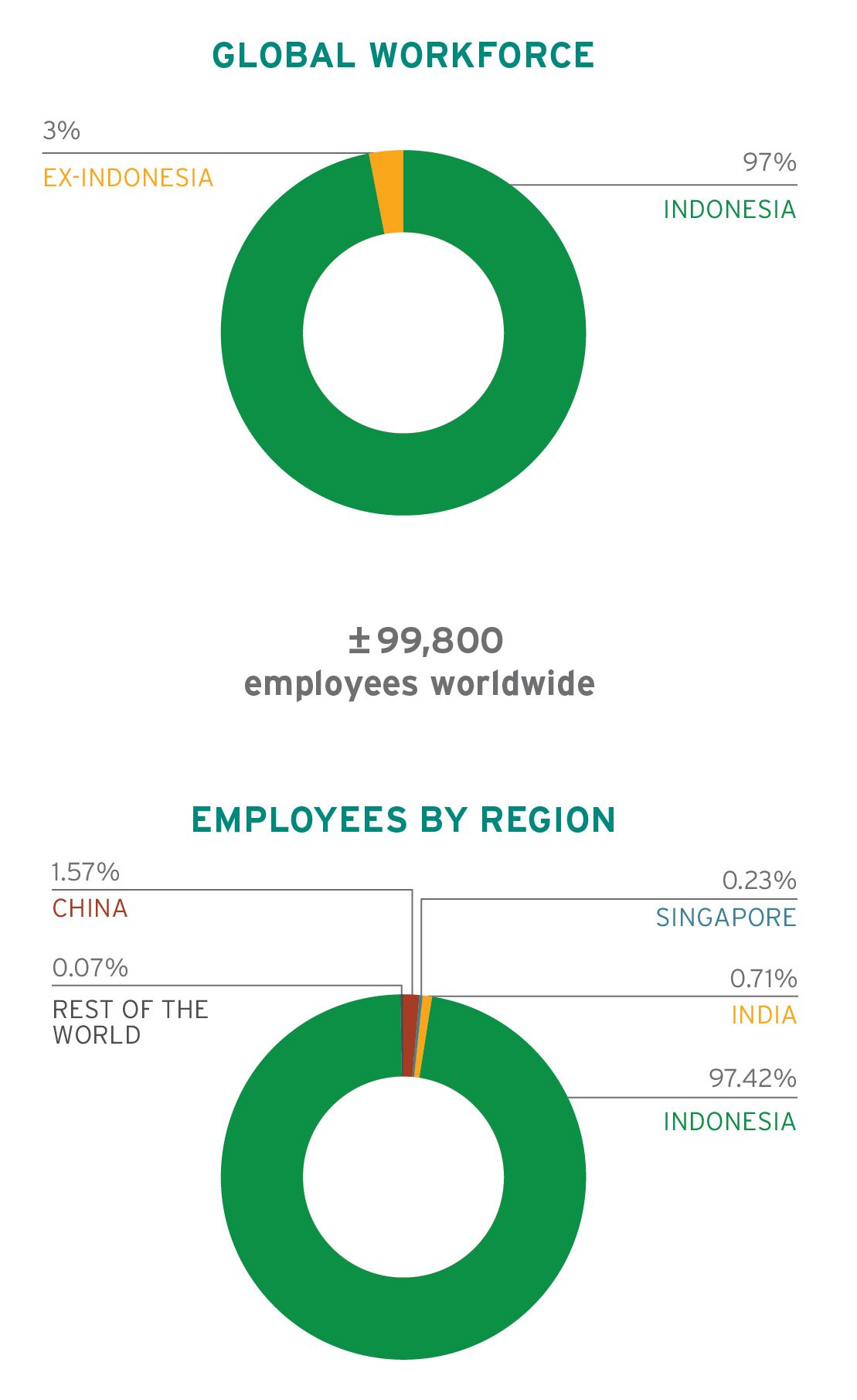 GAR has developed and implemented robust labour policies, guided by international standards, throughout our value chain. These measures extend to our suppliers and stakeholders as part of GAR's commitment to promote and protect the rights of people who are an essential part of our business.
Occupational Health and Safety
With thousands of employees across our operations, GAR takes our responsibility in providing a safe and healthy workplace very seriously.
Our Occupational Health and Safety (OHS) management system covers all our employees and aims to minimise workplace accidents, fatalities, and other negative health impacts. The OHS system that we implement is based on national and international frameworks. We currently have over 220 OHS experts within our workforce and conduct regular training for all employees.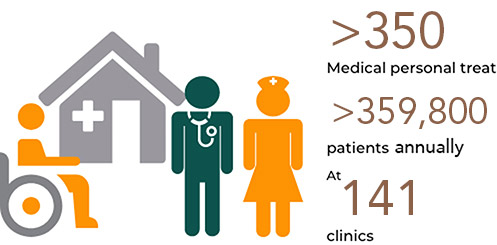 The safety of our workers and their families, particularly in isolated rural areas, is paramount. We employ trained security guards to ensure that our plantations and surrounding communities are secure.
GAR also focuses on preventative healthcare. Our clinics and medical personnel provide free medical services for workers across our estates.
In the largely rural environment we operate in, targeted safety training and healthcare services, have proven invaluable in safeguarding the health of our workers.
Gender diversity and inclusion
GAR is an equal opportunity employer. We hire based on merit and capability, and provide a safe and equitable workplace. The palm oil sector tends to be male dominated, in part due to the physical attributes required for harvesting and labour-intensive work. But agribusiness goes beyond just plantations. We believe that a diversity of experience, culture and perspective is required for our business to excel. We are committed to promoting diversity and gender equality at all levels in our organisation and throughout our value chain.
We strive for pay parity. At GAR the ratio of basic salary of women to men is 1.03. However, we understand that gender is a complex issue that goes beyond salary and wages. GAR has zero tolerance for sexual harassment. We conduct extensive training and socialisation for all estate and mill workers to ensure this is understood. We believe in investing in women, especially in our rural communities, with programmes to address education and malnutrition.
Fair wages and freedom of association
We adhere to all Indonesian labour laws covering issues such as freedom of association for our employees, decent pay and working hours. Our commitment to fair labour is also emphasised in our company's Code of Conduct and employment practices.
GAR supports trade unions as they strengthen the rights of our employees, by increasing their collective bargaining power. In 2020, 62,000 employees (69 percent) were represented by 122 labour unions across our operations.
Aligned with our No-exploitation policy, we believe in fair wages for our employees. All employees of GAR receive a wage that is equal to or above the minimum wage set for their respective province, in addition to robust benefits that include free healthcare for themselves and their family, housing, water, electricity and free education for their children.
Prohibiting child labour
GAR believe that children should have a childhood. We prohibit all forms of child labour and rigorously enforce this across our operations. The minimum age for employment in GAR in any capacity, is 18 years.
As with many farming communities around the world, a challenge in this area lies in being able to distinguish between child labour and kids helping out on the family farm. Clear policies and guidelines help. We are also working with our supply chain to help them understand these risks by formally implementing no child labour practices.
GAR also provide free education, and day care centres for our workers' children to ensure that children stay in school and not in the fields.