Top five commonly overlooked facts about sustainably-produced palm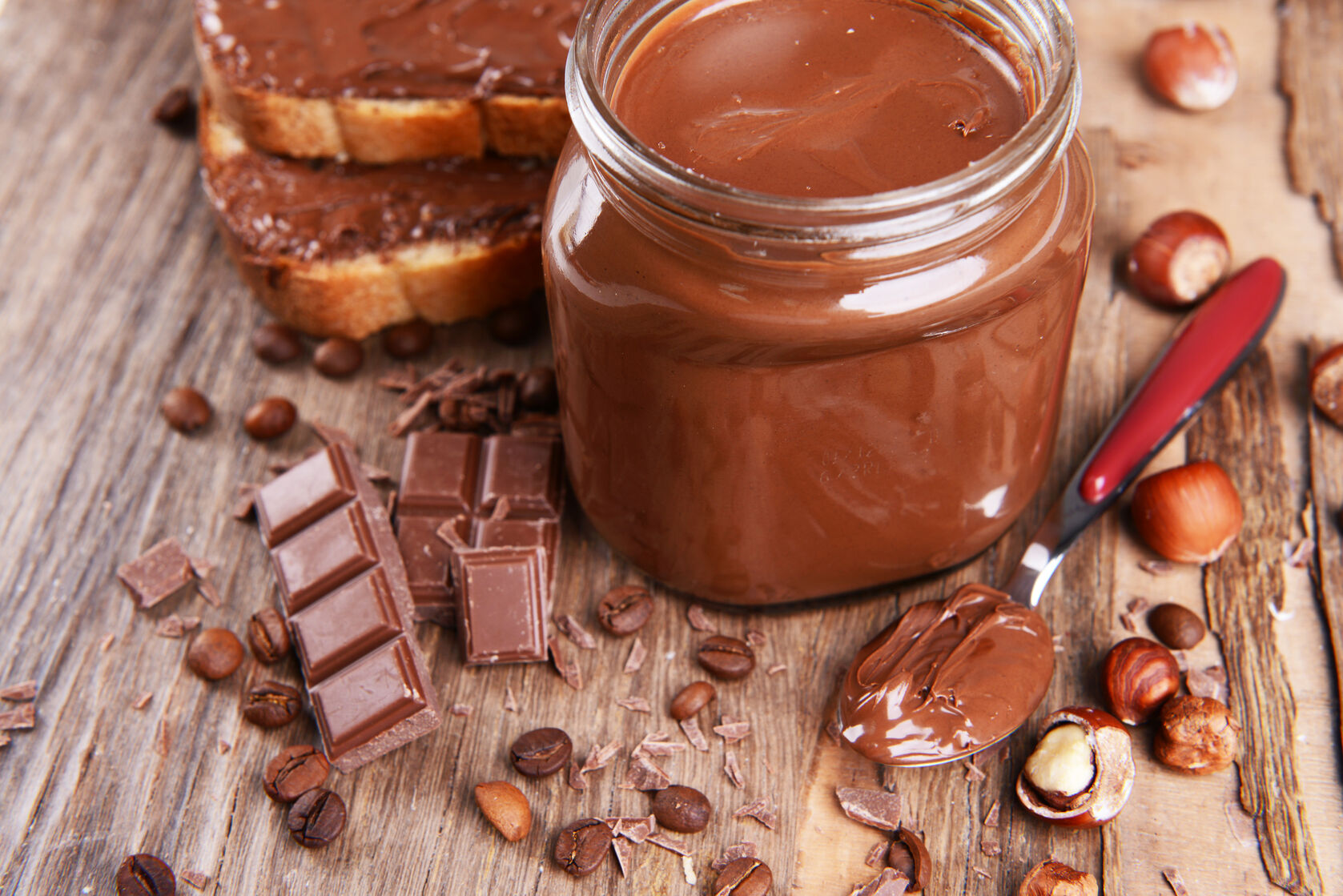 There are quite a few celebrities who have created food brands that support sustainability. According to Forbes, sustainably-produced snacking options are an "increasingly competitive category, driven by consumers seeking various healthy options of spreads". To Be Honest (TBH) is one of the newer celeb-founded snacking brands that markets itself as a "healthier alternative" to Ferrero's Nutella.
The young brand, led by its 17-year-old founder, Noah Schnapp, who stars in the Netflix series Stranger Things, has a presumably well-intended though naïve perspective on sustainability. The brand draws a simplistic assumption that zero palm oil must mean better for our health and environment.
According to an online news portal, the actor has partnered with Umana Venture Studios to create a planet-friendly alternative to Nutella's hazelnut chocolate spread.
The recent Iceland Foods' decision to renege on its pledge to remove palm oil highlights how prejudiced we are against this ingredient. And how little food businesses and retailers know about palm-based products.
As a responsible producer of palm, Golden Agri-Resources (GAR) believes consumers have the right to question the sustainability credentials of palm producers and encourages them to do so. Only then can we examine the prejudices and assumptions developed around palm oil – the sustainability of its production and its contribution to diet and nutrition.
GAR has invested in a five-storey state-of-the-art Research and Development (R&D) Centre adjacent to our refinery located along the North East fringe of Jakarta. Opened in 2015, the R&D Centre – dedicated to fats and oils – is the first lab in Indonesia to be ISO 17025 accredited, meaning competence, impartiality and consistency in operation. Equipped with the latest technology and subject expertise, our R&D team supports the innovation and production of safe and healthy palm-based food products.
Our GAR Social and Environmental Policy (GSEP), launched in 2015, embodies our belief that environmental protection, economic growth, and social progress can and should go hand-in-hand.
Our challenge lies in creating a paradigm shift among consumers (and consumers-turned-manufacturers, too) and drawing people's attention to their misconceptions about palm-based products.
To be honest, here are the top five commonly overlooked facts about sustainably-produced palm and palm-based ingredients:
1. Palm-based ingredients are vegan and have high nutritional benefits
Palm oil is extracted from the oil palm tree's fresh fruit bunches (FFBs). This makes it (and all palm-based ingredients) 100 percent vegan, just like sunflower and rapeseed oil.
When Elena Guberman, CEO of TBH, compares her brand's hazelnut spread with the category leader, she explains, "TBH's ingredients are vegan", subtly implying that Nutella's use of palm oil makes it non-vegan.
Not only is palm oil vegan, but it also carries a list of nutritional and health benefits. Palm oil is a rich source of beta-carotene and contains tocopherols and tocotrienols. These antioxidant Vitamin E constituents support the immune system, prevent heart diseases and neurodegeneration, and lower.
This non-GMO vegetable oil is semi-solid in its naturally-occurring form at room temperature, eliminating the need for partial hydrogenation (which causes trans-fatty acids to form). However, common palm oil substitutes like sunflower or corn oil need hydrogenation. This makes palm oil naturally trans-fat-free.
At GAR, we are constantly working towards creating trans-fat-free healthy options. Our downstream R&D department  in Marunda is working on the nutritional aspects of palm-based food products. Its current focus includes making diets healthier by eliminating industrial trans-fatty acids.
As reported by Market Insider, our R&D Centre also focuses on educating consumers about health concerns and the health benefits that palm oil offers.
 2. Palm is the most resource-efficient oil in the world!
United Nations (UN) estimates that there will be 10 billion people to feed by 2050. We will need an extra 200.25 million tonnes of vegetable oil to feed this many people. Where will all this oil come from?
Say we decide to produce soybean oil to meet this need; then we will need 400 million hectares of farmland. Palm oil, on the other hand, will only require 54 million hectares of farmland to meet this additional food requirement:
To produce one tonne (T) of sunflower oil requires 1.16 hectares (ha) of land.
To produce 1T of rapeseed oil requires 1.26 ha of land.
Producing 1T of soybean oil requires 1.95 ha of land.
Palm oil requires only 0.32 ha of land to produce the same quantity of oil.
Oil palm trees provide an average of five times more yield-per-hectare than any other edible vegetable oil crop (requiring less fertiliser and herbicides/pesticides). As a result, it is the most resource-efficient vegetable oil in the world!
TBH's sustainable snacking option uses sunflower oil – which may not be the most resource-efficient option.
Today, oil palm accounts for 35 percent of world vegetable oil production while using just eight percent of the global land allocated to oilseed crops. This makes palm oil far more resource-efficient than its vegetable oil counterparts. So, switching to palm oil could make a big difference in a world with limited resources like land and water.
3. Palm production can be environmentally-friendly
Palm oil can be produced in an environmentally friendly manner. However, a lot depends on the companies regulating the processes and the farmers cultivating these plots of land. Farming can be sustainable if proper regulations and methods are followed.
GAR is committed to responsible palm oil production:
Since 1997, we have adopted a Zero Burning Policy, which requires oil palm trees to be cultivated without burning forests.
Transparency and traceability are crucial elements of our sustainability efforts. At the end of 2021, we successfully implemented 95 percent Traceability to Plantation (TTP) for our entire supply chain. This ensures transparency in our whole seed-to-shelf journey, which supports adopting sustainable production practices at the industry level.
We follow a strict Zero Tolerance Policy towards hunting, injury, possession and killing of rare and endangered species. Under this, we have identified high conservation value (HCV) areas and the rare and endangered species within our concessions and surrounding areas. In addition, we have appropriate protective measures in place to closely monitor biodiversity across our plantations and concession areas.
Our R&D Centre is working on developing environmentally-friendly packaging for our cooking oil, one that has better recyclability.
Companies like Ferrero have supported sustainable palm production by strictly relying on 100 percent RSPO-certified segregated palm oil for all their products, including Nutella. They were among the first global companies to achieve this and have also been recognised for their Environmental Leadership.
4. Palm production can lower greenhouse gasses (GHG) emissions
From sustainable sourcing of seeds to environmentally compliant cultivation methods, GAR ensures that our final product is responsibly produced. We emphasise the need to protect the ecology and the environment. As the first Indonesian palm oil company to adopt a Zero Burning Policy, we have stopped using traditional slash and burn cultivation methods.
To support global efforts to reach net zero emissions, we signed the Agricultural Commodity Traders Statement of Purpose at COP26.
We are working towards reducing GHG emissions through, for example, methane capture. Our biogas facilities capture waste methane gas at our mills across Central Kalimantan, Jambi, and Riau. The resulting biogas is harnessed as an alternative energy source to generate electricity for our mill operations. These facilities reduce GHG emissions by almost 40 to 55 percent!
5. Sustainable palm production creates economic empowerment
We take an active role in helping villages and rural communities with better access to amenities like healthcare, day-care centres for children, and schools. We aim to contribute to thriving rural communities and provide a better quality of life. By educating children, upgrading the skills of women, and offering guidance in farming methods, we act as a responsible corporate neighbour to these villages reducing rural poverty and boosting socio-economic development.
We have provided the community with public infrastructures like roads, bridges, places of worship, and community centres. One hundred seven clinics, more than 300 childcare centres, around 700 nannies, 2,590 teachers, 2,730 school equipment and supplies (like desks and chairs, books, school bags and stationery), etc.
Since 2016, 60 Bright Future Initiative projects have been launched. As reported in our Sustainability Report, these projects helped 60 villages to grow extra food for their use and improve food security. For example, communities in several villages are taught to grow vegetables, such as water spinach, spinach, chilli, mung bean, breed livestock, and fish. This has significantly impacted their income levels and surplus earnings.
Our presence plays a vital role as an economic driver and multiplier. It has helped develop various businesses in remote areas of Indonesia.
In all honesty, we know more work must be done to strengthen our sustainability performance. But that work requires the support of customers and consumers, vegan and non-vegan alike, to look past the hype and choose sustainably produced palm oil.
GAR plays an active role in ensuring the sustainable production of palm oil. Learn more here. 
If you want to learn more about GAR's commitment to sustainability, read here.