With increasing pressure from consumers, customers and regulators to deliver on their sustainability commitments, brands can no longer hide behind complex multinational supply chains.
Implementing sustainable production practices is essential for the agriculture sector to future-proof the business. Demonstrating how you are doing so throughout your supply chain is increasingly a requirement of customers and market regulators.
The palm oil sector offers an example of how supply chain traceability coupled with supplier engagement can deliver positive environmental and social outcomes. Once a significant driver of deforestation and land degradation in countries like Indonesia, the world's largest palm oil supplier, concerted government and public and private sector effort has helped the industry adopt more sustainable production practices. As a result, forest loss in Indonesia has declined markedly over the past decade, hitting a historic low in 2020.
Golden Agri-Resources (GAR) has been driving sustainable change in its operations and third-party supply chain for more than a decade. Our key takeaway: lasting change is only possible if you truly engage with and understand the needs of your entire supply chain.
Traceability is key to understanding
Identifying GAR's suppliers and their sources was the essential first step to creating a more sustainable supply chain. In 2014, we began mapping our supply chain, achieving full Traceability to the Mill in 2015. By the end of 2017, we had gone further, achieving full Traceability to the Plantation for GAR-owned mills, and since then, we've been pursuing our goal of 100 percent Traceability to the Plantation.
Mapping our supply chain has provided insights that allow us to better understand and support our suppliers to address critical sustainability challenges.
Today 98 percent of our palm supply is traceable to its origin. The palm oil supply chain is long, complex, and diverse. In Indonesia, fresh fruit bunches, the raw materials used to create palm oil and its derivatives, are sourced from a combination of wholly-owned estates, third-party estates and individual farmers, often via brokers and agents. At the base of this pyramid are two million smallholder farmers responsible for 40 percent of Indonesia's oil palm plantation area.
Within GAR's supply chain, we've already mapped 120,000 smallholders. We estimate that the last two percent is made up of 680,000 more – the most challenging suppliers to reach.
Tech enables. Trust empowers.
In the dispersed, informal landscape of Indonesian palm oil farming, mapping smallholders is an arduous task, requiring significant human resources.
In 2019, GAR partnered with Indonesian agri-tech company Koltiva to accelerate our data collection and verification process. This tech was key to stepping up our efforts, but rolling it out relied on human engagement with our network of suppliers, enabled by Koltiva's "boots on the ground" field surveys with mills, agents and smallholders.
Meeting our suppliers gave us an in-depth understanding of what they needed to meet our sustainability criteria. GAR's credibility was boosted by the fact that we had already done the work across our own operations and could share what we had learned.
This Do, then Share approach has delivered benefits. When farmers have a trusted relationship with the company encouraging them to adopt new practices, they're more inclined to participate and engage with tech tools to improve their farming practices and yields.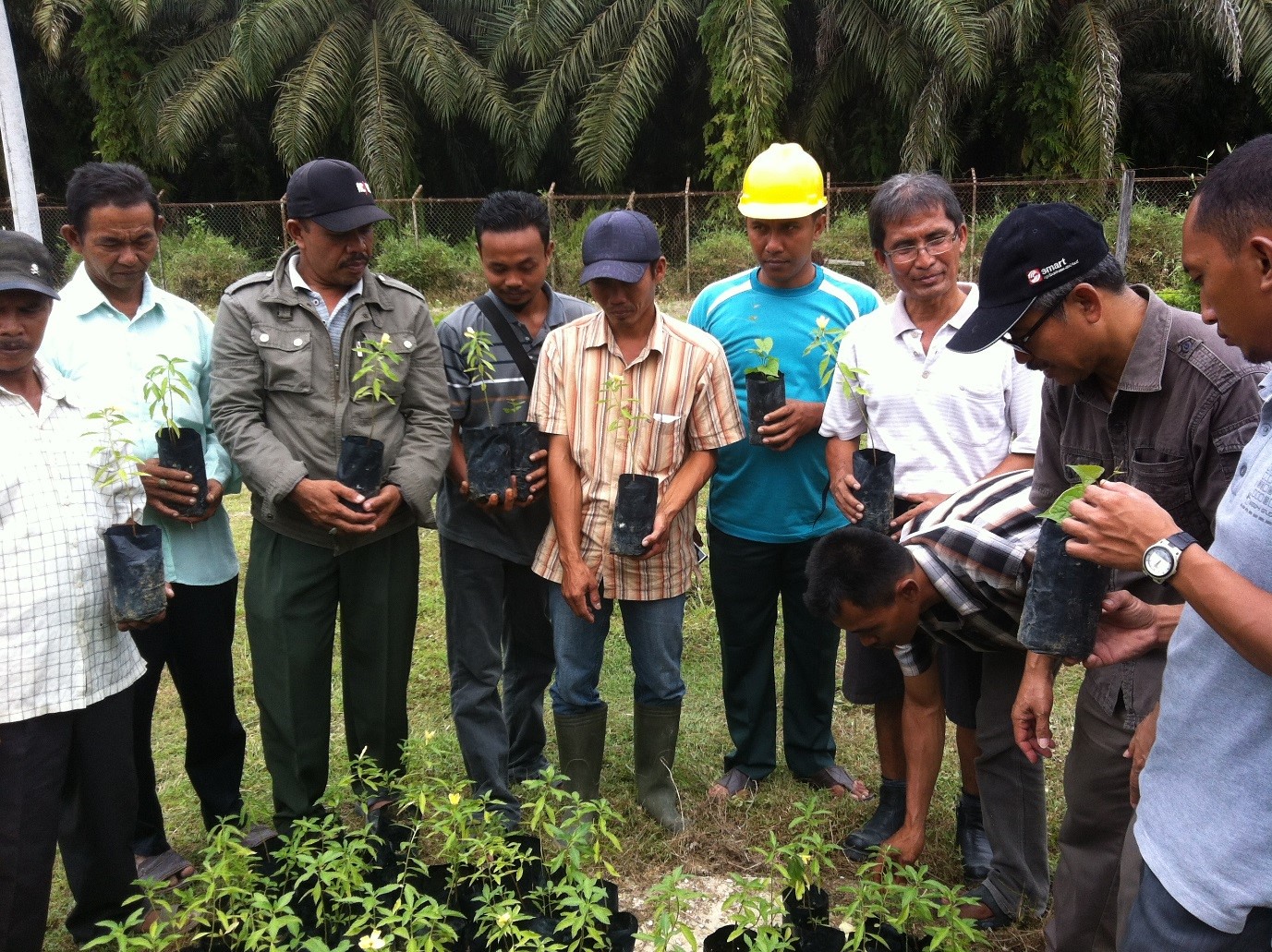 Lead the change you want to see in your supply chain
Establishing sustainable practices requires action. Informed by Koltiva's data,  GAR has developed the Sawit Terampil programme. It upskills farmers by sharing good agricultural practices, with the ultimate goal of preparing them for sustainability certifications (such as Indonesia Sustainable Palm Oil and Roundtable on Sustainable Palm Oil certification).
This programme has mapped more than 6,400 smallholders in North Sumatera and Aceh and has delivered more than 6,500 learning opportunities, from one-on-one coaching to mentoring and farmer workshops. Efforts are ongoing to expand the reach and impact of this initiative.
Supply chains are not static. Last year GAR onboarded more than 100 new suppliers, all of whom we expect to meet the sustainability requirements we set out in the GAR Social and Environmental Policy. It requires investment, alongside innovation, to continue meeting the expectations of customers, consumers and regulators alike. We need honest conversations about the work behind a sustainable supply chain and the willingness to co-invest in their development from actors across industry value chains.
Originally written by Anita Neville, Chief Sustainability and Communications Officer, Golden Agri-Resources for edie.net. This article has been republished here with permission.